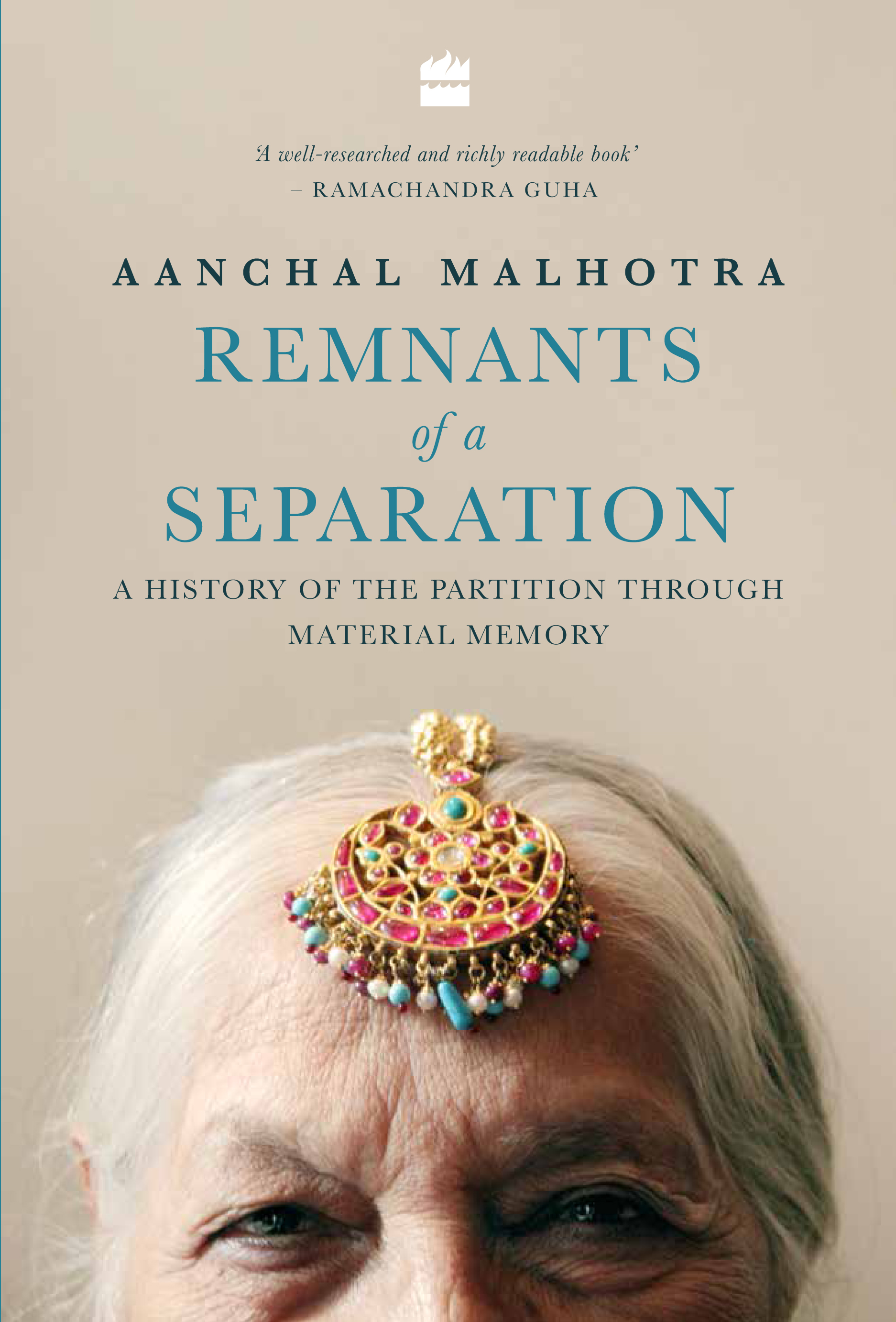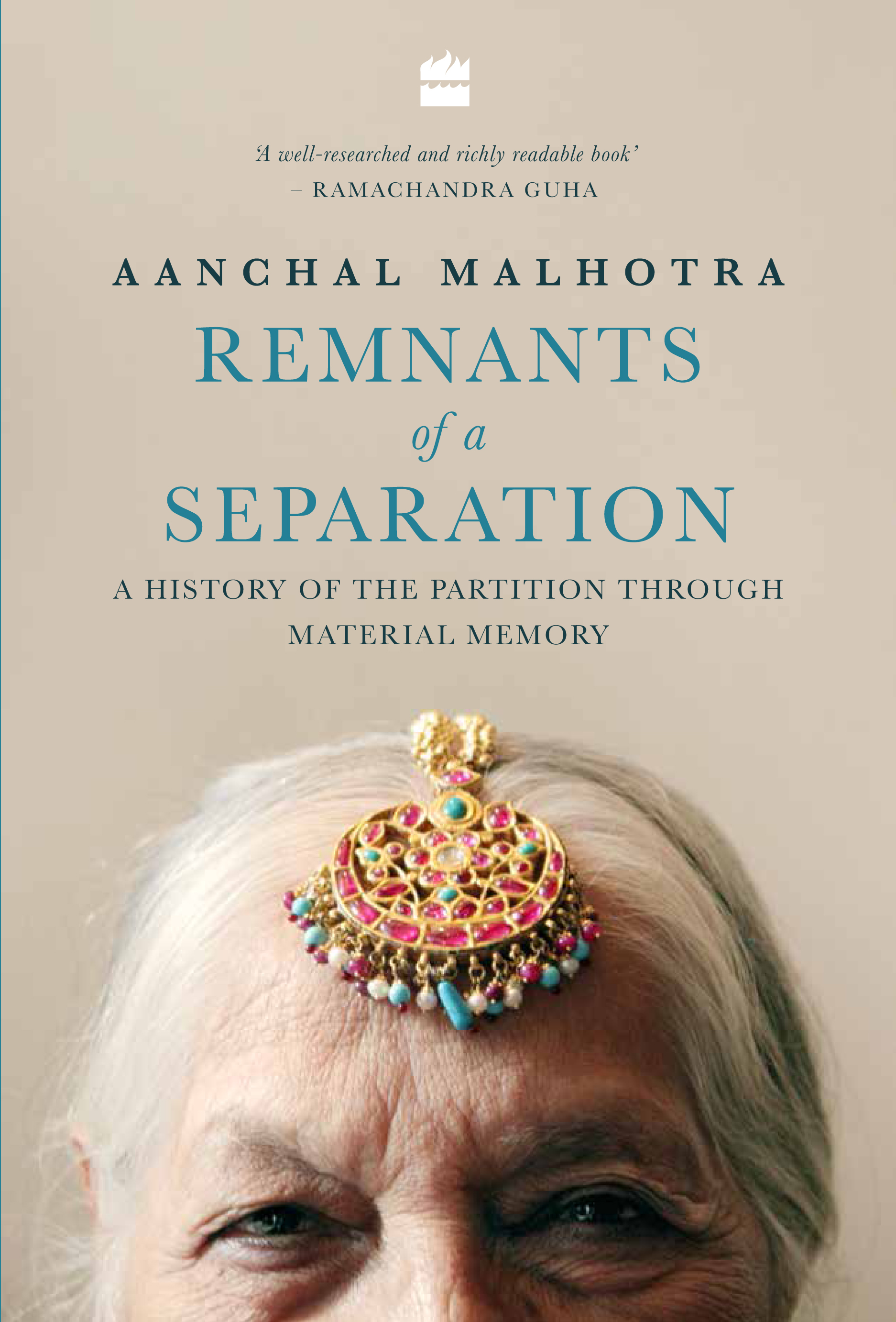 REMNANTS OF A SEPARATION
A History of the Partition through Material Memory
HarperCollins India, 2017
Remnants of a Separation is an Oral History archive and the first and only material study of the Partition of India, studying those objects that refugees brought with them when they migrated across the border at the Partition of the Subcontinent in 1947. These objects tell stories of families, society, love, relationships, loss, displacement and yearning for a home that now exists on the other side of an unnatural border. Written as crossover between history and anthropology, Remnants of a Separation tells stories from both sides of the border and is the product of years of painstaking and passionate research. It pieces together an alternative history of the Partition – the first and only one told through material memory that makes the event tangible even seven decades later, lest we forget.

'This book brings a fresh dimension to the "history from beneath" approach to the Partition and its legacy. It shows that there can be no single Partition migration account; there are as many accounts as the people involved.' – PROF. IAN TALBOT

'Part memoir, part social history, Aanchal Malhotra evokes one of the world's great tragedies in moving, beautiful prose woven through everyday objects treasured as relics of a shattered age.' – SHASHI THAROOR


Excerpt | Reading Guide | Reviews | Buy
Contributions to anthologies and publications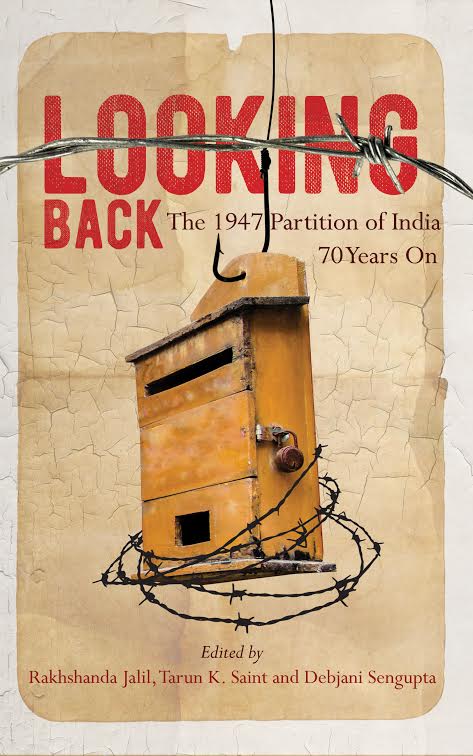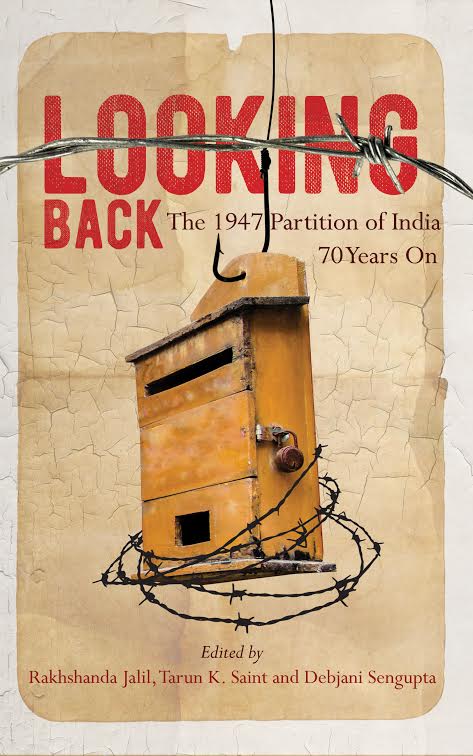 LOOKING BACK: THE 1947 PARITION OF INDIA 70 YEARS ON
Edited by Rakshanda Jalil, Tarun K. Saint and Debjani Sengupta
Orient Black Swan, India, 2017

Earlier Partition anthologies have underplayed the narratives of the aged, of marginal castes and tribes who may have experienced 1947 differently. The genres of poetry, drama and reportage have likewise not been collected and read as a whole. This anthology—of essays, memoirs, art, short fiction, poetry, graphic narrative, reportage and drama—seeks to rectify these omissions in a manner that is both self-reflexive and historically aware. It also features fresh translations—from Hindi, Punjabi, Urdu and Bangla—of older, lesser-known works together with new writing that narrates unheard and forgotten stories. In times when India-Pakistan relations are fraught, when we remain as divided by religion as by how we imagine the nation, this is an effort to cast new light on our fractured and conjoined past and to help us reflect on it with humanity.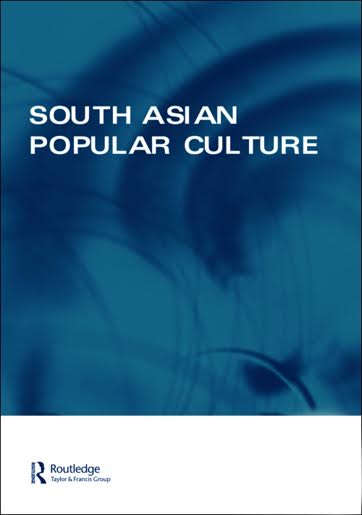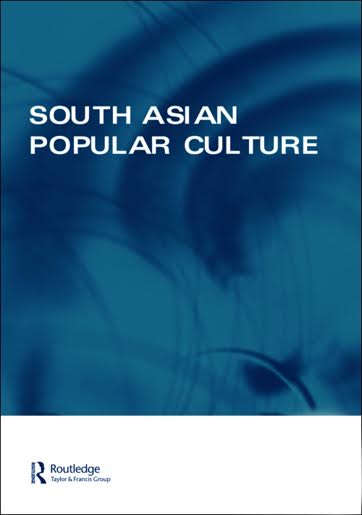 SOUTH ASIAN POPULAR CULTURE, Vol. 1-2
Taylor & Francis, 2016

Collectively, what is presented in this Special Issue is a juxtaposition of form and content of graphic novels and visual culture in terms of their aesthetics, forms of production, their possible critical readings, and the different relationships and points of intersections across text, genres, different media and the cultural politics that they occupy amongst artists, practitioners of the form, fans and readers, scholars and consumers. These configurations chart how visual cultures across South Asia are responding to a new world order.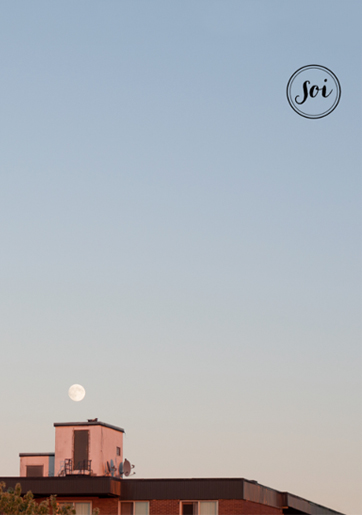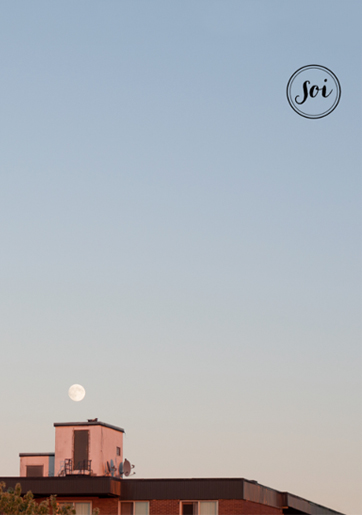 SOI, Issue #1
Soi Publications, 2014

In this issue: Basil Al-Rawi is a cinematographer and a photographer based in Dublin, Ireland // Aanchal Malhotra is a traditional printmaker working on her MFA at Concordia University in Montreal, Canada // Piers Faccini is an inspiring singer and songwriter, who also has his own label // Tara Niami is a young photographer and a filmmaker, currently finishing up her BFA in Photography at Pratt Institute // Mat Chambers is a fitness instructor, who is also continuing his research on nutrition and life coaching, and their integration into his work.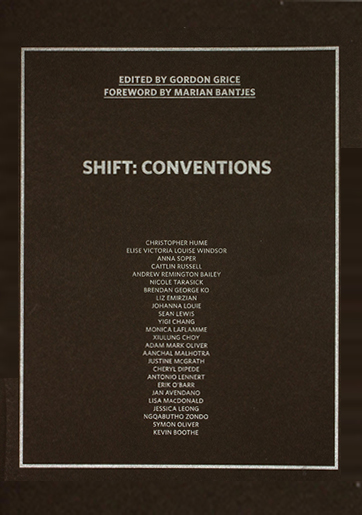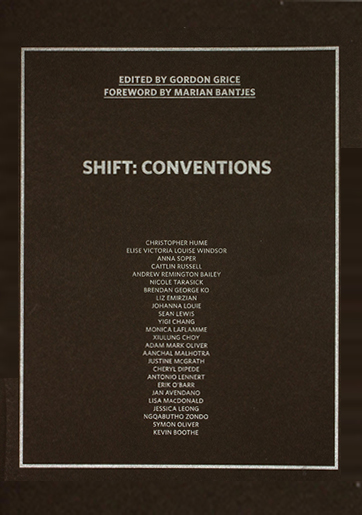 SHIFT: CONVENTIONS
OCAD Student Press, 2011

What is in a convention? A convention evolves out of necessity, repetition, and familiarity. Conventions are in place to ensure that comfortable constants are available to facilitate ease of use, transfer of knowledge, and most things that require communication in the broadest sense of the word. Everything you will find in this issue of Shift: Conventions represents the remarkable potential of language—both written and pictorial—to inform, excite, and express ideas.
Articles in newspapers, journals and blogs